"Thanks to Ballard Spahr for partnering with us to present a top notch Employment Law Seminar!"
Salt Lake SHRM Board of Directors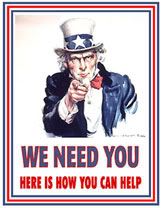 Your 2014 Salt Lake SHRM Board of Directors Needs YOU!
We are looking for active Salt Lake SHRM members interested in being on committees to assist with Programs, Website, and Social Media.
For more info please contact: Jeremy Sewell, SL SHRM Pres. Jeremy.sewell@fwbs.com
Myranda Czubak, Programs Director mczubak@backcountry.com
Lisa Duckworth, Webmaster duckworth_lisa@comcast.net
---
Interested in having your logo on our home page? Learn about how to sponsor a monthly Professional Development Training and the great marketing opportunities that come with it.
---
For a list of all our upcoming events, please click here.
What SHRM Members are saying about our events...
"Great info on valuable usable information"
"Great presenter with very practical approach and insights"
"Engaging speaker; good sense of humor and great delivery; a lot of info covered..."
Click to upload a file